EBONY-OPOLY Reconstruction Era is an educational game that offers a new way for all people to understand African American people's life during the Reconstruction Era after the Emancipation of Slaves.
The game encourages fundamental wealth building through real estate and business ownership, while teaching parts of history that will add to your financial literacy and understanding of how the "wealth gap" was engineered in America.
EBONY-OPOLY Reconstruction Era highlights a few of the challenges that have been faced in America for African Americans, such as voting laws, land laws, ownership laws and liberty laws.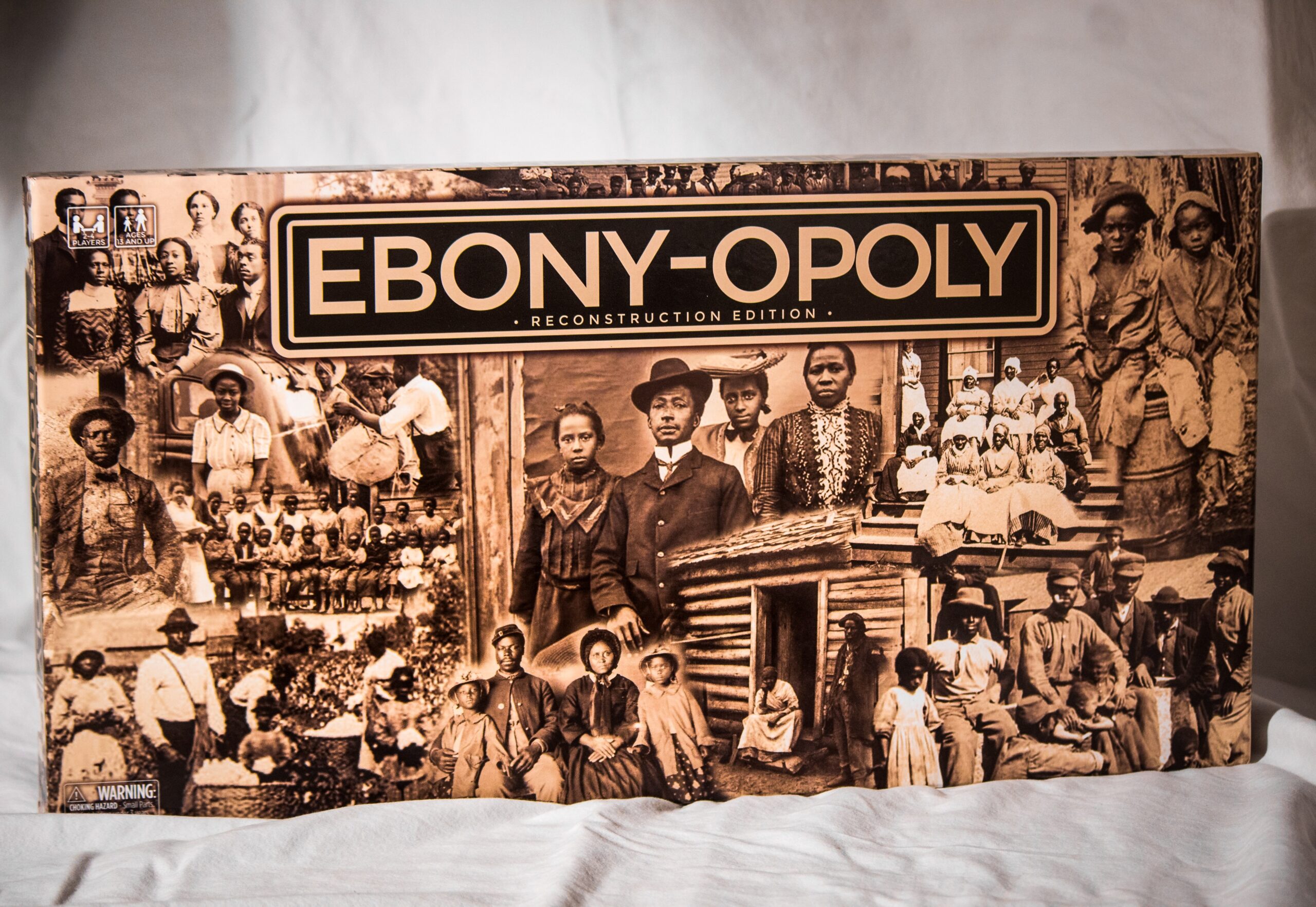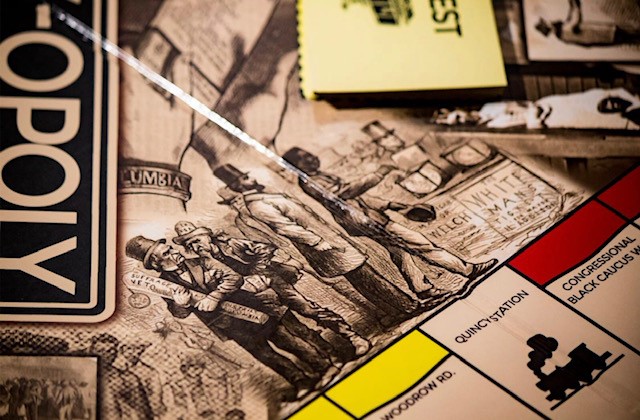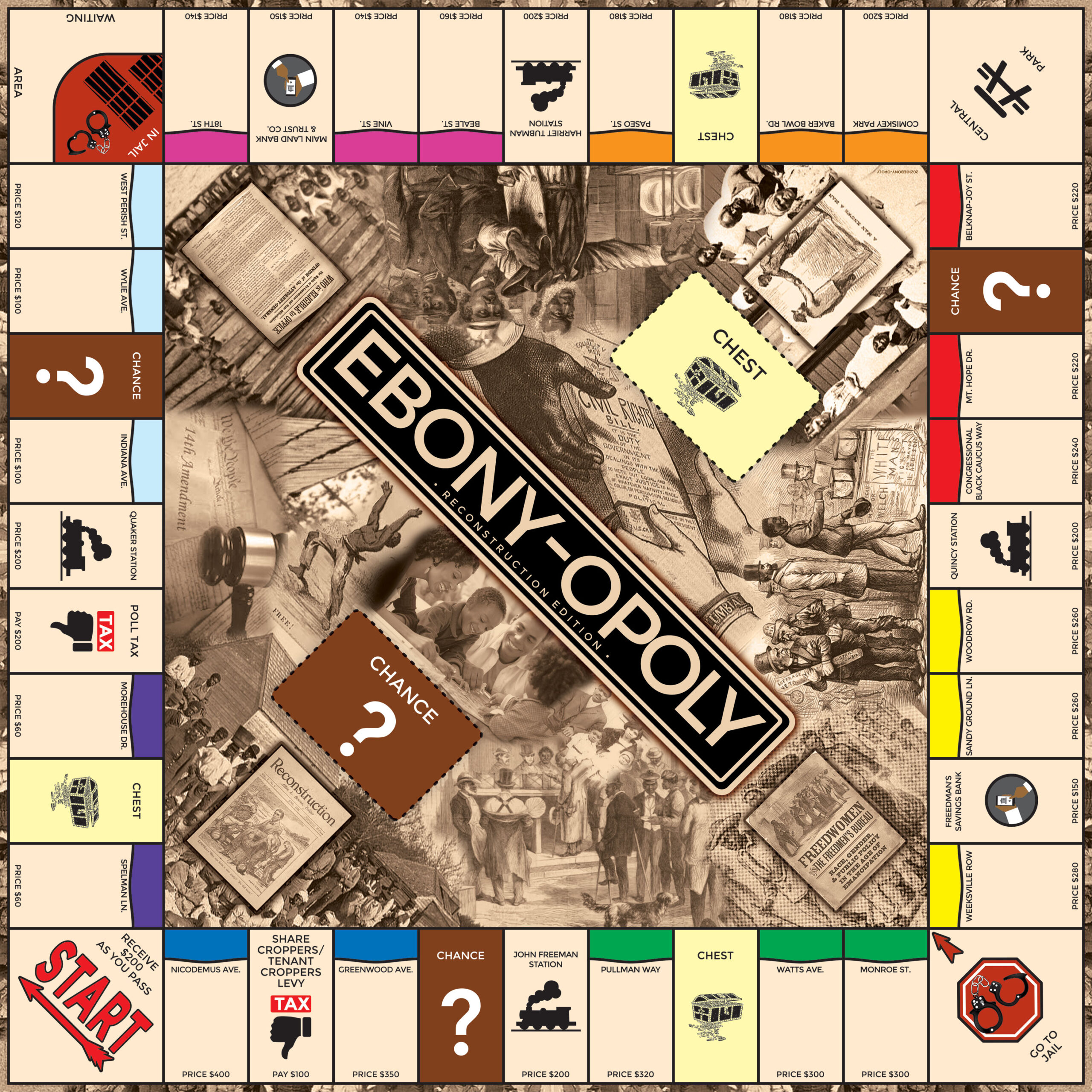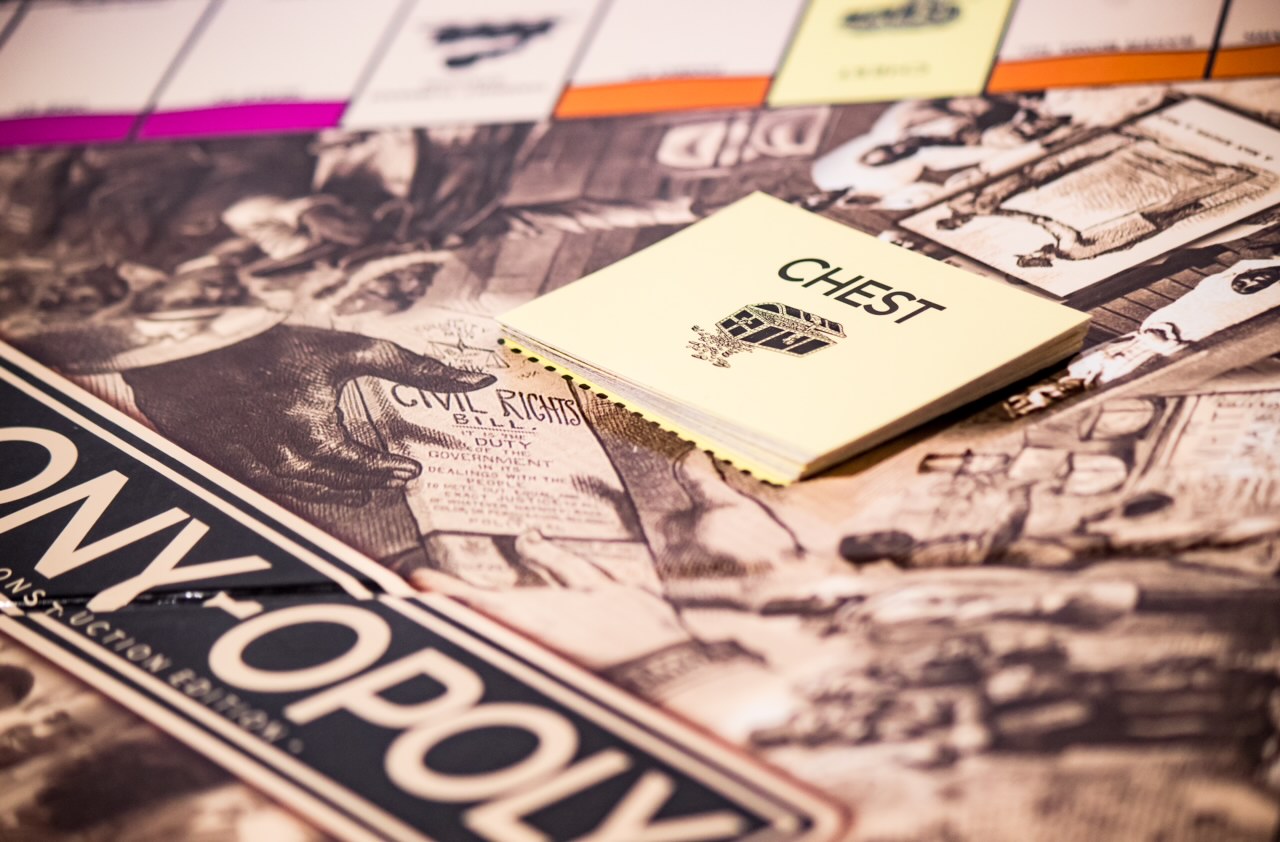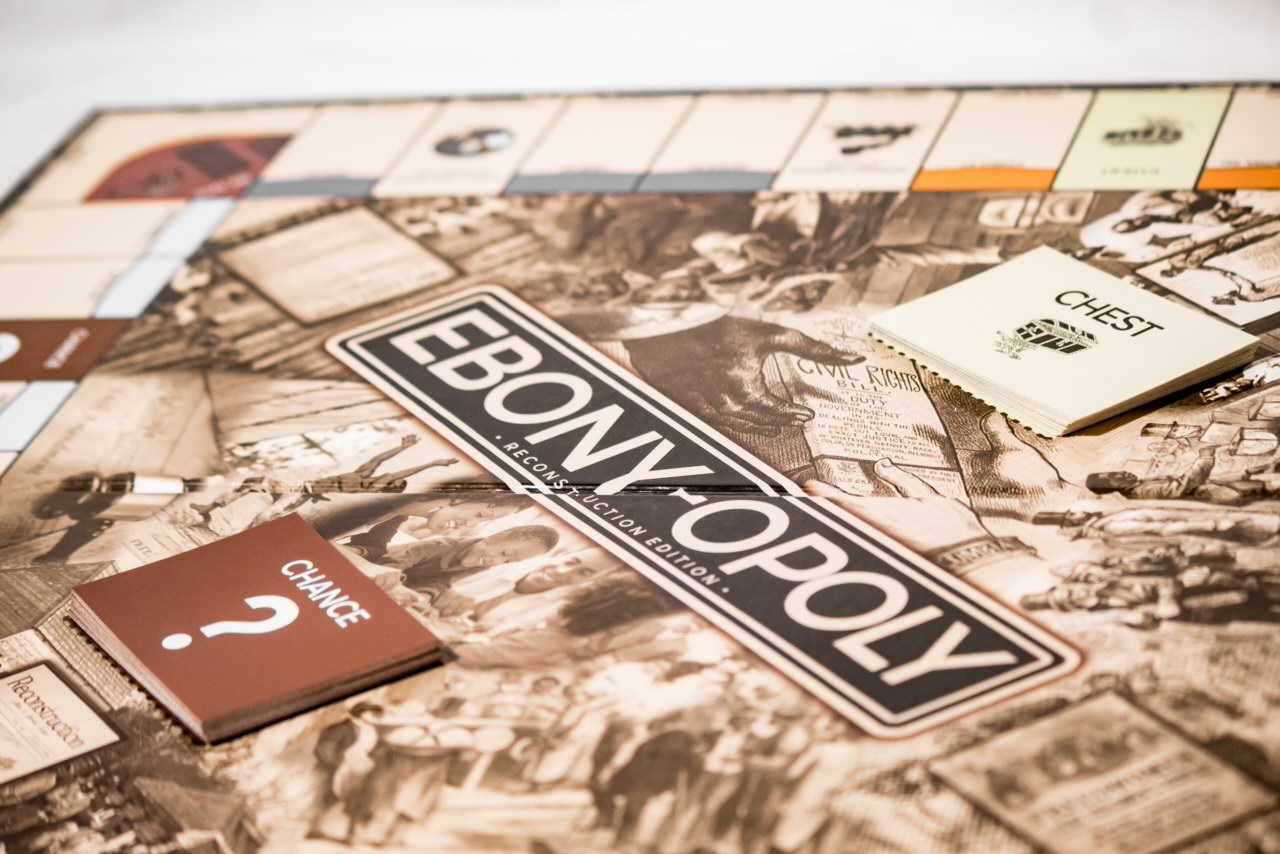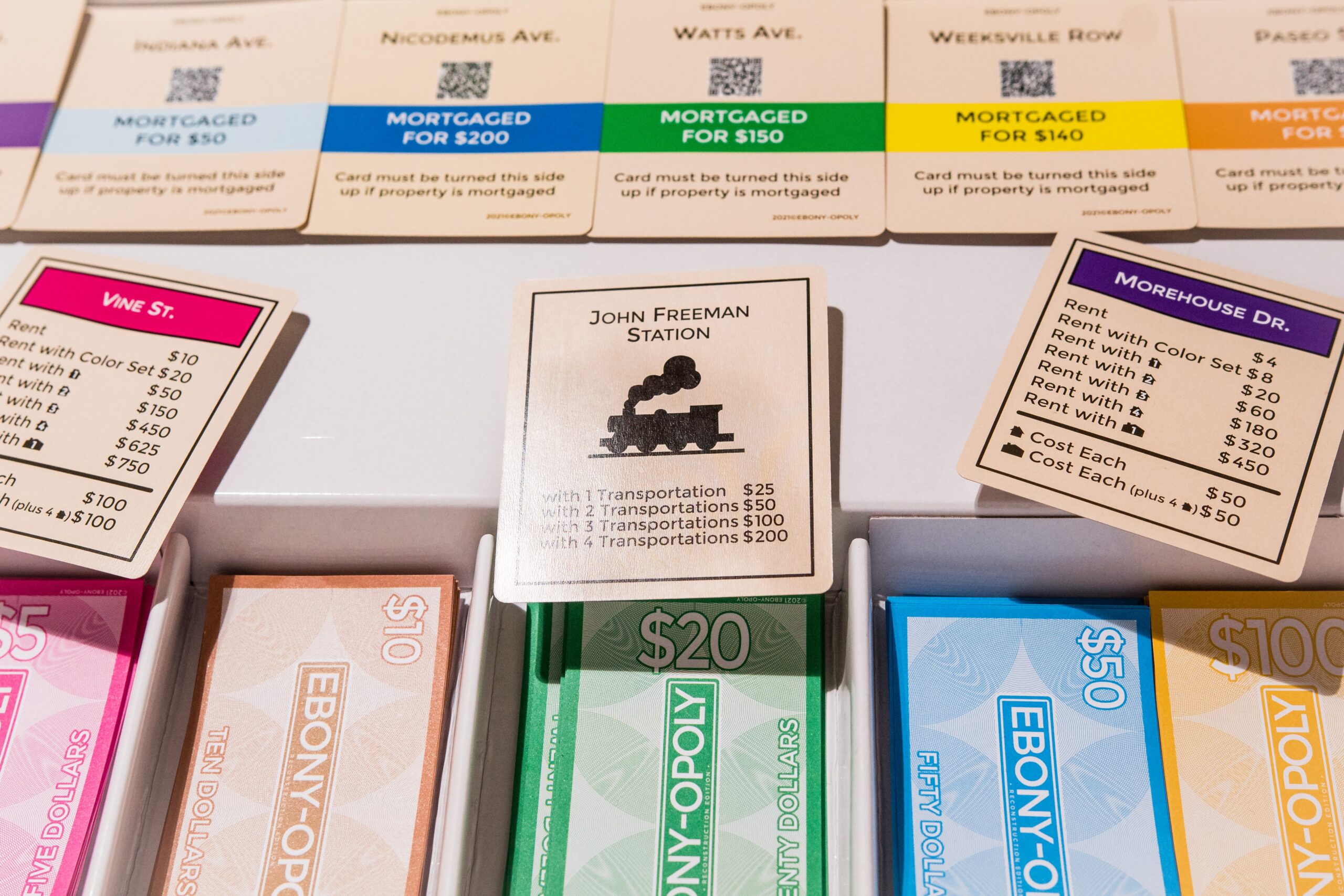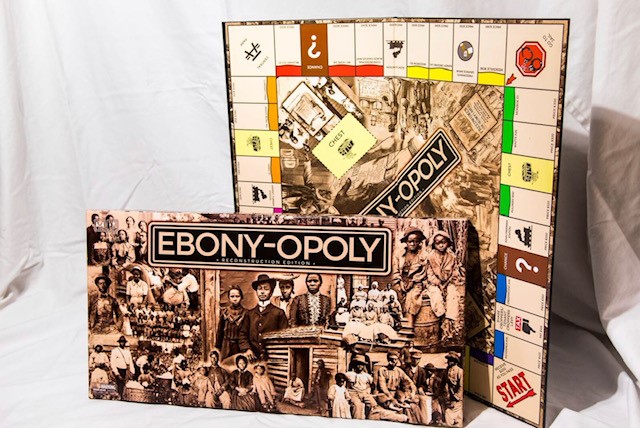 Features and benefits of EBONY-OPOLY Reconstruction Era include:
Learn of the properties owned by Black Americans during the Reconstruction Era
Learn first-hand the impact laws that hindered black ownership and property wealth legacy
Scan property QR codes for added learnings of key landmarks & much more...
Purchase this one-of-a-kind game through the National Multicultural Western Heritage Museum. A portion of the proceeds will benefit the educational programs organized by the museum.